L11, 65 York Street, Sydney CBD
"Patentec provides individualised, capped-fee and expert patent attorney services."
If you have a commercially valuable idea or invention, Patentec is one of Australia's leading intellectual property firms providing individualised, capped-fee and expert patent attorney services. Our growth philosophy is simple: we want you to be impressed by our clear, efficient and effective services. We take the time to maximise the probability of acceptance of your applications through our thoroughly prepared and well drafted patent, trade marks and design specifications, obtaining for you the broadest possible scope of international patent protection.
Industry Awards
2022

Law firm of the year Gamechangers Law Awards
Leading Trademark and Patent (Software) Attorney of the Year Lawyer International
Best Intellectual Property Law Firm of the Year Global 100

2021

Leading Software Trademark and Patent Attorney of the Year Leading Adviser Awards
Best Patent & Trademarks Attorney of the Year Lawyer International
Best IP Lawyer of the Year Corporate America Today

2020

Winner in the category of IP Law Lawyer Monthly
Leading Trademark and Patent (Software) Attorney of the Year M&A Today, Global Awards
Giles Lim



Positive: : Professionalism, Quality
Nicholas was fast and professional, got us our patent all examined and certified very quickly. But the good thing was that he had the experience and knowledge on how to respond to IP Australia to get the best possible outcome, all within time and budget.
Anup Kattel



Positive: : Professionalism, Quality, Value
I cannot recommend Patentec highly enough! Software Patent is not easy and it is a bit of a grey/uncertain area. After consulting with some other patent firms, I was not confident in my case anymore. I had almost given up but Nicholas changed the story. He is incredibly good and I got even more impressed when I saw his first draft of the patent specification. He not only helped us prepare an awesome patent application but also helped us flesh out the idea, provide extra inputs from his side, update the draft multiple times to incorporate our feedbacks and complete within the original budget (even with some new changes).
John H



Great service and highly recommended. Nicholas returned my call promptly and quickly gained an understanding of our technical requirements without fuss. Our provisional patent was filed within a week of first contact at the agreed price.
Jackie Mobbs



Positive: : Professionalism, Quality, Responsiveness, Value
Nicholas was easy to work with and my provisional patent went through without any issues. I am happy I chose Patentec as other patent lawyers didn't seem to show much initiative. Nicholas was the only attorney that suggested a confidentiality agreement so that he could understand my product more clearly. Other attorneys were very generic.
Chris Schroefl



Positive: : Professionalism
I was supported by Nicholas who was really going out of his way with regards to guidance and advice on how to getting a patent pre-registered. I would highly recommend Patentec!
Damian King



Positive: : Professionalism, Quality, Responsiveness, Value
Dealing with Nicholas has been incredibly smooth and straight forward. Nicholas is comfortable answering all questions along the way, leaving you feeling confident in his level of knowledge. I am more than satisfied with the level of service provided by Patentec
Steve Prasser



Positive: : Professionalism, Quality, Responsiveness, Value
After looking at a number of options for Patent Attorneys, we are very glad we went with Patentec. Nicholas has been a pleasure to deal with and very professional throughout the process to secure a provisional patent for our invention, and we look forward to working with him when we move on to the full patent stage.
Victoria Stankeeva



Positive: : Professionalism, Quality, Responsiveness, Value
Nicholas is very professional and helpful. He is a good listener. Strongly recommended if you are looking for any IP service in Australia
Steve Metlitzky



Positive: : Professionalism, Responsiveness, Value
From the very outset, Nicholas made me feel comfortable and clear in terms of the path forward to file our provisional patent. His communication was always professional but at the same time, avoided legal/patent jargon, allowing us to focus on the underlying claims of the patent. His translation of our 'techy' detail into patent terms was great and something we would never have been able to do ourselves.
I have previously used expensive patent lawyers but have always found the process arduous, lengthy and very expensive – not the case with Nicholas and Patentec – Highly Recommended and I look forward to using him and the team again.
Rodd Martin, CEO – HumanableCX



Positive: : Professionalism, Quality, Responsiveness, Value
I engaged Patentec to apply for a software patent for my marketing technology software. As not all software is patentable it was very important for us to work with a firm that had experience navigating software related inventions. Initially we needed to discover that what we had invented was in fact patentable, and then to prepare patent specifications from the correct technical perspective. We quickly discovered that software is Nicholas Milne's sweet spot, which gave us great confidence in the process. We have now lodged and commenced commercialisation of our technology, and look forward to continuing to work with Patentec over the coming 12 months, toward the complete application filing.
Solbasium Red Light Therapy



Positive: : Value
I wish I could give Patentec 10 stars! Nicholas is an expert in his field and helped us secure a provisional patent on one of my companies new products. Nicholas went above and beyond to help us understand the process while answering all of our questions. I was honestly blown away when I saw the finished PPA.
Dale



Positive: : Professionalism
Nicholas made the entire patent process very simple. I was very impressed by his technical knowledge and ability to grasp the idea. Would definitely recommend
Nolan Vargas



Positive: : Professionalism, Responsiveness
To share our idea with whom we've never met was frightening but we needed to trust in someone that could help protect our idea. Nicholas and Patentec allowed us to continue developing our product whilst the wheels turned from their end. They were thorough, engaging and direct with the work they needed to accomplish to protect our product design. Quickly, efficiently, professional and trustworthy.
KCorp



Positive: : Professionalism, Quality, Responsiveness, Value
Brilliant! Nicholas is responsive, and went above and beyond in terms illustrating and describing our provisional patent. He also got the patent lodged quicker than he the quoted timeframe. Highly recommended.
Ron vanVeen



Positive: : Professionalism, Quality, Responsiveness, Value
Patentec has been a pleasure to deal with.
They have supplied us with very detailed information about the entire process. They also clearly interpreted the concept and product data supplied.
Adam Drinkwater



Excellent service throughout. Nicholas took the time to fully understand the functionality of our product before doing a great job of putting into words for the patent filing. Would highly recommend.
Paul Rainbow



Positive: : Professionalism, Quality, Responsiveness, Value
Wow, what a great and easy experience with Nicholas, very professional and prompt to deliver the result we were after. Was actively looking for way to improve our requirements. Highly recommend.
Stefan Mazy



Positive: : Professionalism, Quality, Responsiveness
Was very impressed with how the firm was able to grasp my very technical idea and put it down to paper. To find a firm that can do this with next to zero modifications to the wording in such a short time is rare. They explained the whole patent process very clearly, all the steps were laid out and looking forward to working with them again.
Amanda Dowd



Positive: : Professionalism, Quality, Responsiveness, Value
Nicholas Milne is great to work with. He is quick to respond to questions and made the process of applying for a patent easy to understand and seamless. I liked his attention to detail and easy manner.
Mel J.



Nicholas from Patentec willingly answered all of my questions and patiently worked with me to get my idea through the initial stage. Patenting is a long road. You need to partner with someone you trust and who communicates fluidly. I highly recommend Patentec.
Karl Guiney



Nicholas has been fantastic, his processes for gaining understanding and fleshing out the detail of the invention are a credit to his professionalism. He explains clearly and concisely the reasoning behind strategies, advice and decisions that need to be made and always friendly.
Andrew Robinson



Nicholas brought very impressive technical knowledge of both IT applications and the patent process. In addition he always kept to his promised schedule and the billing was as discussed. I would recommend Patentec to anyone seeking IP protection. Many thanks!
Chris Friend



Patentec patent Attorneys have been very efficient ,professional and obliging. They have given us the confidence to go forward with our Patent. Nicholas was very friendly and supportive We highly recommend their services.
Be inspired Kitchens



I have been dealing directly with Nicholas regarding 2 patents, he has worked around the clock preparing all documents to give us full confidence that out patent will go through. His welcoming and friendly nature mixed with his wealth of knowledge made it an easy decision for us. I would highly recommend Patentec Patent Attorneys
Danien Beets



Positive: : Professionalism, Quality, Responsiveness, Value
Nicholas was easy to work with and prompt. Happy to recommend Patentec to anyone looking with assistance in filing patents.
Scott Halsall



Patentec were responsive and got straight down to business. They understood the design and put together a comprehensive patent application and filed it within the SLA as promised. Highly recommended.
Jacob Smith



I have been working with Nicholas Milne at Patentec for several IP related applications and found him to be very professional with fast and efficient communication. I was very impressed with how quickly he understood my invention and astounded with the detail with which he was able to generate for my Patent application.
Frank Inz



Positive: : Professionalism
Nicholas guided me through the process with great professionalism. Happy I chose this business.
Paul Metcalf



I used Patentec to patent our debt collection smartphone app and have to say that Nick Milne was an absolute pleasure to deal with. Extremely thorough and technically skilled, he was also very approachable and kept me informed throughout the entire process. Highly recommended
Maureen Plowman



Positive: : Professionalism, Responsiveness
Nicholas was very professional, ,fast and a great communicator His processes were efficient which I liked
Stewart Godfrey



Positive: : Professionalism, Quality, Responsiveness, Value
What a pleasant experience. A one-stop-shop hassle free process. I wish all life experiences were this simple. Thank you Nicholas!
Joshua L



Positive: : Professionalism, Quality, Responsiveness, Value
Thoroughly impressed with their knowledge, attention to detail, responsiveness and service levels. I would have no hesitations using Patentec again or recommending to others.
Kenneth Austin



If you are like how I was, looking for someone to share your idea or invention with, but are hesitant even scared of having your dream stolen, or simply misused, then take what I say to heart. Patentec and Nicholas are the professional organisation that will take care of your idea, invention and you as far as it can possibly go. Since my very first conversation with Nicholas I had the feeling of confidence that he would take care not just of the idea but of any concerns I may have, he gave me as much information at that time so as not to overwhelm me. He basically told me to read up on information provided. He also arranged a call with a marketing analyst who gave me a survey to perform so I could formulate a unsolicited opinion as to how my idea rated. Once I did my research on information Nicholas ,and marketing research results completed I asked Nicholas to help me with my idea. I was given a detailed cost and stage by stage progress. He gave me constant updates regarding progress with patent application and when I received my first negative feedback regarding patency issue, Nicholas did not agree with this and he gave me options but advised me to re-apply, with this he resubmitted the application and due to his tenacity and expertise professional ethics, he acquired a positive reply back on my application, he has guided me through out this long process, and at times stressful because these ventures are expensive, so let me assure anyone whom has a idea a invention a DREAM, if you give Nicholas at Patentec a call you will be like myself, not just chasing a dream, but watching it grow and become a reality.
Mark Elliott



What can I say about Patentec Patent Attorney's they took the hassle out of what looks like a very hard process. Nicholas Milne is now my go to person for any patent things. Prompt efficient attention to detail this is what you want and need and they deliver. Thank you very very much.
Carolyn Schulz



Our experience With Patentec was nothing short of professional ,and knowledgeable we needed a patent filed very quickly, it was done in the time frame. I must say I am very impressed. Thank you again for the amazing effort.
Petro Demertzi



Great service. Completed my provisional patent through phone and email. My idea was well articulated without having to describe too much detail, having minimal draft reviews. The price was reasonable compared to others in the market and well scoped, having no variation from the original price.
S B



Thanks to Patentec we now have a pending patent for our invention. Patentec took care of everything, the process could not have been easier. Based on our excellent experience with Patentec's services, I can definitely recommend them.
Dennis Dyer



Faced with the daunting task of applying for a patent for the first time, I was more than pleased to find Patentec and in particular Nick Milne. Nick proceeded to mentor as opposed to lecture me. He made a complex procedure seem easy and was always available to offer advice and guidance. Patentec's capped price policy is a winner I will continue to use their services.
Moosa Taouk



Very Professional and quick service. truly recommended
Bruce Oppel



I have just completed a patent process with Patentec, specifically Nicholas Milne. He has been very thorough, timely and supportive through the whole process. I was delightfully surprised at the cost involved and the quality of the work produced. I suggest, check with the others then go to Patentec.
Bourya 86



I was very impressed with how quickly and thorough the application was, myself having little knowledge about the technical terms and wording, Nicholas was able to understand exactly what we were after and put it together in such a professional and efficient manner. Highly recommended
Troy Antioch



Thank you for the thorough and professional job you have done drafting this Patent for me. I am pleasantly impressed by your ability to elicit the real essence of my invention in a very short time, and case building for my Patent application. I would highly recommend your service to other inventors – 100 %.
Clinton Chrisp



Thank you Nicholas great service with some excellent advice.
Martin Laing



Nicholas helped me through the process to filing a patent application, created high quality documents, and was very efficient. The process was completed in a very short space of time.
Lloyd M



Positive: : Professionalism
Very professional and timely. I was new to the process but Nicholas explained things very clearly.
Vincent Turner



Positive: : Professionalism, Quality, Responsiveness
Nicholas was excellent to deal with, strong technical knowledge, sound and pragmatic advice and did what he said he would, when he said he would. Exactly what you need in a patent lawyer
Anthony Sharkis



Highly professional and efficient service with accurate practical advice
Mathew Jafarzadeh



Very pleased with the accuracy, honesty, speed and execution of our patent application needs. I would highly recommend Patentec and will be using their services again!
SREEKUMAR JANARDHANAN



Best advice at affordable prices is what would bring me back to Patentec to file my next patent application. Consultants at Patentec helped make my idea better and thus stronger to patent. Would recommend their service to anyone looking to patent ideas and inventions.
Fotia Engineering



Positive: : Professionalism, Quality, Responsiveness, Value
Nicholas is fantastic to work with. Genuinely cares about seeing my product protected. Very thorough!
Alex Howe



Positive: : Professionalism, Responsiveness
I highly recommend Patentec Patent & Trade Mark Attorneys to anyone seeking patent advice. They provided honest, detailed and obligation free advice regarding my inquiry which I greatly appreciated.
Trent Dutton



Very easy to deal with and made the patent process painless. They have a great understanding of the patent system and also a good general understanding of all things products.
Nick Hatch



I had a idea and with this approached Patentec which has been a great process. Nicholas has been fantastic and I highly recommend
Mitch Parker



Nicholas, made the whole process clear and affordable. He is very easy to work with and prompt in his follow ups
Marcus Schappi



Nicholas has been fantastic to work with! If you're looking to secure your IP, you should work with him!
Michael Harris



Thanks to Nicholas Milne and he's associates for what as I can only describe as a outstanding and very professional service. A very humbling experience!
Barbara Bragulla



Excellent advice and help in formulating a provisional patent application. Fast, efficient and reasonably priced. To be highly recommended.
Warren Gardiner



Thanks Patentec. An absolute pleasure to deal with such professionals who explain things clearly, allways have time to talk and are extremely fast and organised. 10/10.
John Peacock



Thankyou to Nicholas for all he has done in getting my idea Patented. he made it a good experience. I would recommend them.
jjj hhh



Nicholas made the process very easy for me to understand. Also, there were no hidden costs and he clearly explained the prices beforehand.
Don Hunt



Positive: : Professionalism, Quality, Responsiveness, Value
Helpful. Supportive. Positive: . Professional in both legal and technical areas. Highly recommended
147 HAUS



Thank you to Nicholas and all the team at Patentec.
Your expertise and professional service confirmed Patentec is the right choice.
Allan Tarun



Thanks to Nicholas Milne very professional and easy to deal with. I definitely recommend Patentec.
Andrew Mackay



Nicholas is prompt, easy to work with and keeps things simple.
Clayton O'Keefe



Positive: : Professionalism
Patented are very easy to deal with and make the process stress free
Thanks for the feedback Clayton!
PianoJoe



Positive: : Quality, Responsiveness, Value
Patentec are fantastic. Diligent and fast. Highly recommend!
Helping Others International



A very Professional, knowledgeable and helpful company for those who have an idea they want to patent. Highly recommended.
Wayne Hamilton



Patentec were most professional with there services and advice –
Thank you Nicholas
David Kettle



Smart, informed, professional and always helpful – perfect experience for us. Highly recommend.
John Deigan



Fantastic, professional service right through to Patent Granted. Definitely recommend.
Evan Darmanin



Excellent value for money. Would recommend for anyone applying for a patent.
Josh Cutts



Great service from Nicholas and good communication throughout the whole process
Michael



thank you very much for your professionalism. definitely the right choice
Rob Dohrn



Simply the best. Efficient, professional and personal attention
ANDREW MURPHY



Amazing service and quality work, Thank you Nicholas!
Ron Paroissien



Very speedy and a great professional service.
Irena Tanaskovic



Excellent service, exceeded my expectations.
callum flitcroft



Very impressed with the whole experience
Philip Tejszerski



Delivered successfully.
Fei Sun



Thoughful.
Stephen Ronan



Positive: : Professionalism, Responsiveness
Allan Moir



Positive: : Professionalism, Quality, Responsiveness, Value
Cameron Smith



Positive: : Professionalism, Quality, Responsiveness, Value
sam kourloufas



Positive: : Professionalism, Quality, Responsiveness, Value
Nick Ning



Positive: : Professionalism, Quality, Responsiveness, Value
Bryan Downes



Positive: : Professionalism, Quality, Responsiveness, Value
Darren Taylor


Mark Haber


Tiny Film Co


Jason Lam
Positive: : Professionalism, Quality, Responsiveness, Value
Trevor Burleigh



Positive: : Professionalism, Quality, Responsiveness, Value
John Muller



Positive: : Professionalism
Michael Sutherland


Scott Bayliss



Positive: : Professionalism, Quality, Responsiveness, Value
Bec F



We are so grateful for the hard work Nicholas has done to get us our Patent. It was not straight forward, and we attribute the success of this patent being granted, to Nicholas's expertise and knowledge throughout the application process. I highly, highly recommend his services.
IP services
Take advantage of the full ambit IP service offering right from filing through to monetisation:
Patents
Protect your Idea
International Patent Pending
Patent Strategy
Infringement analysis
Validity Assesments

Commercial
Monetise your IP
Mentoring for growth
Mentoring for investment
Feasibility assessment
Capital Raising

Legal
Enforce your Rights
Patent Enforcement
Patent Dispute Resolution
Anti-counterfeiting
IP Licensing

Design
Develop your Concept
Rapid 3D Prototyping
Concept design
Photorealistic Presentation Material
Manufacture

We don't give estimates of cost and time, we give promises.
We define exactly what it will take to build your case, how much it will cost, how long it will take and then we give you a written promise that what we have agreed upon is exactly what we will deliver. On price, on time and with precisely the quality you would expect from the very best patent attorney in Australia.
No more 6 minute interval billings
Unlike other professional services firms who will bill you in six minute intervals including for sending emails, conducting telephone calls and the like, we fix our fees and quote in advance, giving you certainty when it comes to intellectual property protection costs. This way, you can have peace of mind that we are outcomes focused and will get the job done no matter how long we spend on your case.

You'll know what the fee will be, even before we begin work.
Learn How to Protect your Invention
Watch this overview of the patent process to find out how you can start of by obtaining 12 months of international patent pending during which time you can start testing the commercial feasibility of your invention and capture any technical improvements.
At the end of this period, you can then choose which countries you would like to pursue for eventual patent protection depending on the commercial feedback received by that time.
Patents
Protect your Invention
A patent protects how an invention works. Here is the recommended patent application process:
Step 1 – Start by reserving your rights internationally
File a provisional patent application to obtain an initial 12 months of international patent pending during which time you can test the commercial feasibility of your invention.
Step 2 – Test commercial feasibility & finalise invention
Once having reserved your rights internationally, you can start commercialising your invention by bringing product to market, raising investment etc. You can also capture technical improvements if you further develop the invention.
Step 3 – Optionally extend your international time
If commercialisation continues to go well at 12 months, you can optionally extend your international patent pending by a further 18 months with the PCT Application to gain more time for commercialisation.
Step 4 – Choose countries of commercial interest
At the end of this initial 2.5 years of international patent pending from the provisional and PCT process, commercialisation should be going well and you can then choose any of about 177 countries around the world for eventual patent protection.
Trade Marks
Protect your Brand
A trade mark protects against others trading off your valuable brand reputation. Learn more.
Designs
Protect your Design
The registered design protect the distinctive visual characteristics of a product. Learn more.
Tzukuri
We've helped Tzukuri in patent protecting their unlosable sunglasses technology.

Forcite
The Forcite Helmet incorporates advanced integrated technologies.

Edisse
Edisse is a Sydney start-up developing fall-detection wearables to help elderly people and their carers.

Tapit
The Tapit "one tap" purchasing platform enables consumers to tap their smartphones against a Tapit-enabled product packaging for purchasing.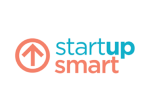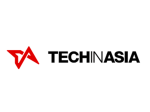 Expert Patent Attorneys
We've filed 1,500+ patents in over 80 countries
The Patentec Difference
Not your traditional law firm
Patentec is inventor-centric and works with more Australian inventors than most Australian patent firms.
We're not listed
We're not listed like most big patent firms in Australia which means we're not beholden to shareholder profits and can rather focus on providing exceptional service at sensible fees.
We're owners, not employees
We're owners, not employees, meaning our business success is synergistically vested in yours.
Your attorney will stay with you throughout the life of your patent and will be familiar with your commercial objectives along the way. No job chopping-and-changing means you won't be reassigned attorneys.
Experience
Your patent application will be prepared by an experienced patent attorney who has drafted over 1,500+ original patent specifications and filed patent applications in more than 80 countries around the world.
We don't operate a partner-trainee practice where you meet a partner but your patent specification is drafted by a trainee patent attorney.
Capped-fee certainty
We don't bill in 6 minute intervals. We quote in advance, giving you costing certainty right from the outset.